Maliban Inguru supports Sri Lanka's agro industry through locally sourced ginger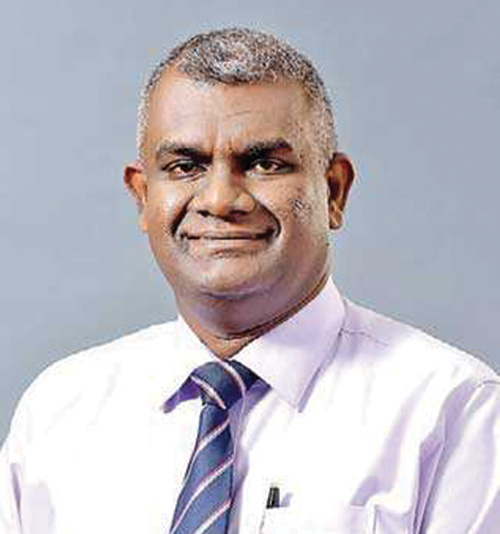 19th October 2020, Colombo: In an effort to assist in the sustenance and support of small scale farmers primarily located in rural regions of Sri Lanka, Maliban's much loved Inguru Biscuit uses 100% locally sourced ginger. This represents a key stride taken by the confectionery manufacturer to ensure that the local agribusiness landscape of Sri Lanka is uplifted.
The use of 100% locally sourced ginger is the culmination of a project that sprang into action in 2019. Maliban was able to identify farmers who had the potential to grow the best ginger in the country, before providing them with the resources to cultivate ginger in the areas of Muddaragama, Divulapitiya, Pallewela, Meerigama, Narammala and Giriulla.
Maliban has already been able to reap the benefits of this project as consumer satisfaction is at an all-time high; Sri Lankan ginger has a stronger flavour and aroma compared to other varieties which makes it ideal for use in Maliban Inguru. In addition to this, farming communities at large have also seen an improved quality of life as this initiative is in line with the government's policy of empowering local farmers by sourcing ingredients locally.
Taking this socially rewarding project even further, Maliban has also dedicated its efforts to cultivate Sri Lankan black pepper in areas such as Kolonna, Godaka wela, Embilipitiya and Badalkumbura. This has made Maliban Inguru a uniquely Sri Lankan product which is poised to delight the taste buds of consumers across the world.
Mr. Bandula Perera, General Manager Operations (Maliban Biscuits) and Chief Operating Officer (Milk and Agri) stated, "With Maliban Inguru, we are able to fulfil our objective of providing consumers quality products with natural, locally sourced ginger while simultaneously developing Sri Lanka's agribusiness sphere. Since 2015, Maliban has reaffirmed its strong ties with farming communities by empowering over 3000 farmers to cultivate corn, soya and green gram in areas spanning across 3000 acres, such as Anuradhapura, Kurugegala and Monaragala. In 2018, we accomplished yet another milestone by expanding into Kotiyagala to establish a Mango cultivation which spans over112 acres. We also take great interest in community development projects in these areas to further enrich the lives of our local farming communities. "Rather than motivating farmers with mere financial gain, farmers are also given guidance and technical know-how from seed selection to pre and post harvesting stages. All farmers are educated on best practices by a team of qualified and experienced professionals.
As a corporate entity which cares for the communities it operates in, Maliban Inguru is yet another product which surpasses the ideal accompaniment for tea and coffee.
Rather, it is a confectionary which empowers local farming communities, boosts the country's agribusiness GDP quotient and most importantly, wins the hearts of consumers with its unmistakable taste.