Maliban listed as the 'Most Loved Brand' of biscuits by Brand Finance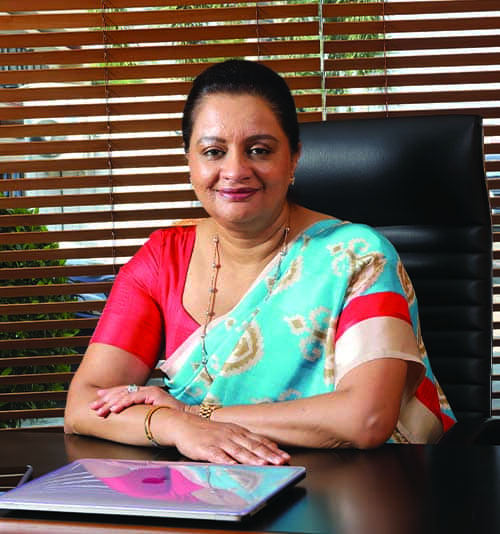 Inspiring goodness for over 60 years in Sri Lanka, Maliban Biscuit Manufactories have become a household name among timeless generations. Elevating the brand's position further LMD Brands Annual 2018 compiled by Brand Finance ranks Maliban among 125 of the 'Most Loved Brands' in the country for the third consecutive year.
Every year Brand Finance values over 3,500 brands – across all sectors and geographies worldwide. The results are tabulated and published in the media, with partners such as The Banker, to raise awareness of brands as valuable business assets, which must be managed and invested in. Concurrently Brand Finance's office in Sri Lanka conducts a research on behalf of LMD annually to list the 'Most Loved Consumer Brands' of the country that are actively marketed and managed in Sri Lanka by assessing individual brands by product category.
'we stand by our founder's principle of delivering uncompromised quality and taste at all times'- Kumudika Fernando, Managing Director
Commenting on the recognition Managing Director of Maliban Biscuits Kumudika Fernando said, "From the inception of our founder A. G. Hinnyappuhamy's artisan bakery in Kotahena we have strived to maintain superior quality of our products. In the years that followed our R & D team's commitment to constantly innovate and produce ground breaking products have allowed us to satisfy the diverse palates of our beloved consumers. By ranking Maliban above other biscuit brands in Sri Lanka once more, our consumers prove that we stand by our founder's principle of delivering uncompromised quality and taste at all times. This is now carried forth by our present Chairman Rathnapala Samaraweera".
'Delighting consumers with continuous innovations is the key for success,'- Ravi Jayawardena, Group CEO
"As a heritage brand Maliban has been able to understand and delight the consumers of all age groups by continuous improvement and innovations over the years with its innovative biscuit range. 2018 witnessed a production of finest biscuits with an innovative twist as we introduced Maliban Real Temptation Coffee – a cookie filled with liquid coffee cream that delivered an instant caffeine boost on the go for the young adult. It was joined by Maliban Golden Creamy Puff and Maliban Faluda Marie which appealed to our teenage consumers. The Maliban ABC Learnies introduced in 2017 is a favourite among the toddlers and pre-schoolers, who are not only able to nourish but also enrich their knowledge with word games owing to its design representing the English Alphabet," Ravi Jayawardana – CEO, Sales and Marketing of Maliban Biscuits noted.
Committed to provide quality and safety assured products that win the hearts of all age groups, Maliban continuously improves their Quality Management Systems and promote strategic direction that enables the company achieve quality whilst compiling with the international food regulatory standards. Furthermore Maliban invests in their employees by conducting effective trainings that inspire them to be innovative and be step ahead of their peers.
With a global reach of over 35 countries is produces 25 million packs of biscuits every month at their state-of-the-art manufacturing facility, Maliban products are manufactured under stringent hygienic conditions. It is an ISO 9001, ISO 14001, ISO 22000 and OHSAS 18001 certified company which has won Sri Lanka's prestigious National Quality Award on multiple occasions. With international recognitions such as the 'Global Performance Excellence Awards' (GPEA) by the Asia Pacific Quality Organization (APQO) awarded for Large Manufacturing category, the 'The Superior Taste Award' with a two star certification from the International Taste and Quality Institute (ITQI) Belgium, a unique international recognition focused on the blind judgment of Chefs and Sommeliers comprising the World Master Chefs Society (WMCS) and the Association de la Sommelier International (ASI); Maliban is the only foods brand in Sri Lanka to have been recognised and awarded such international accolades for taste and quality.