Maliban Increases focus on product innovation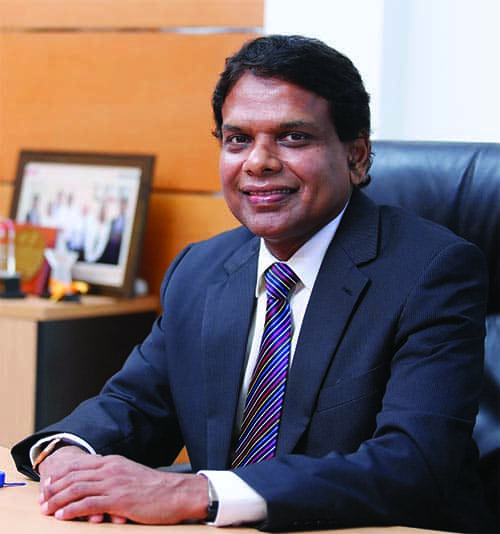 Established in 1954, Maliban Biscuit Manufactories (Pvt) Ltd., Sri Lanka's most trusted and renowned Biscuit manufacture has revolutionised the biscuit manufacturing category with its world-class ingredients and state-of-the-art manufacturing processes.
With rapid improvements in Innovation, Quality and Trust, Maliban Biscuits continues to dominate the biscuit industry with ground-breaking products that are tailor made to delight customers thus giving novel experiences. As a result Maliban has kept the flag flying high over the last six decades.
Elaborating on how innovation plays a crucial role at Maliban, Ravi added "Innovation is the key in today's businesses. Our approach towards adapting to this element has been different as our innovation drive is predominantly driven by customer experiences. We at Maliban believe that having a significant focus on innovation enables companies to stay ahead of the game and come up with ground-breaking products. It is in this backdrop that we have deployed state-of-the art technology in our Research and Development Department to further expand the resources of Maliban Biscuits Pvt. Ltd and to empower them with the latest technology and proper know-how make a change in the business industry.
Commenting further Ravi said, "Our R&D team is continuously striving to generate new formulas which could be integrated into product preferences to enrich the taste of Maliban products. With a strong focus on innovation since the inception, we have been able to disrupt the local and international markets with class leading products that are well recognised by our consumers. Some of our latest innovative products introduced in 2017 are, Maliban Real Temptation Coffee designed to give first-hand experience in the form of a cookie filled with liquid Coffee Cream, Golden Creamy Puff which is specifically designed to cater young puff biscuit lovers with a different experience altogether and New Faluda experience exclusively for fun loving Teenagers. ABC Learnies became a favorite biscuit not only amongst children but also amongst young parents because of its novelty in giving children the opportunity to learn while enjoying the biscuits purely because of the shapes of the alphabet."
Expressing the commitment of the Maliban team on the quality aspect, Managing Directress Kumudika Fernando, who is the Grand Daughter of the founder chairman Mr. Hinni Appuhami noted "Understanding that today's rational, customers are highly quality conscious, we at Maliban have understood how important it is to ensure that our products are fresh, consistent and manufactured to the best of their quality from product initialization to final product packaging. At the time of inception, family members personally involved in quality testing to assure products are of high quality. This is still practiced to this day. Our Quality Assurance team is strongly focused on maintaining higher quality standards across all levels. Further, having high quality standards not only enables manufacturers to produce extremely consistent, top-quality products that are in line with food safety requirements, but also produce a range of superior branded products. Quality at Maliban is inspired by the use of high quality ingredients in all products coupled with higher standards. With this continuous drive to improve quality every day, we are confident that it will further strengthen our position in the biscuit category in Sri Lanka and create a compelling appeal to international market as well"
Commenting on the Trust, Kumudika said, "Trust on Maliban Biscuit goes back to 1954 when the company was established in Ratmalana. Trust at Maliban is strongly backed by Innovation and Quality and inclusion of this component to our core business operations has helped us to deliver world's finest products and be recognized not only locally but internationally as well. We are committed to providing uncompromised services to our customers based on our founder's principles and will continue to add value to our customers at all times in Maliban products."
Ravi in his closing comment said "From our strategic planning to customer services, all our plans are drafted in a way that these core values become the core enabler for all employees across every pillar. With this, not only we have been able to manufacture quality products, but also empower the workforce with modern technology to elevate the customer experiences to a whole new paradigm and deliver sheer product quality and consistency to our local and global customers."