Maliban sets an international record for overall performance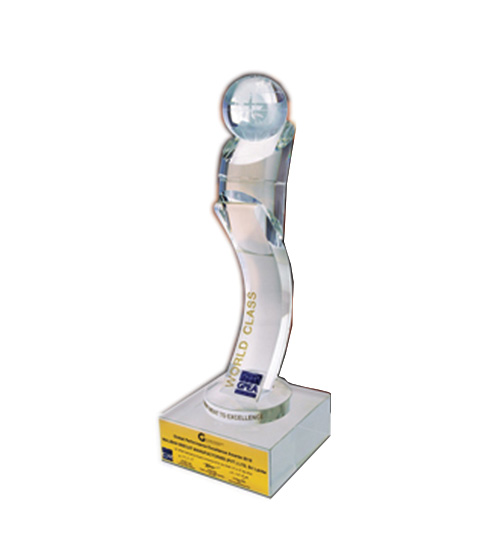 31st December 2019, Colombo: Staying true to their reputed legacy, Maliban recently won the reputed World Class Award for the third year at the Global Performance Excellence Awards (GPEA) – being the only organization to do so. The awards ceremony was organized by the Asia Pacific Quality Organization (APQO) and held at the Jumeirah Etihad Towers Hotel in Abu Dhabi.
The World Class Award recognizes the overall performance and excellence of organizations in the Asia Pacific region within categories of best practices, staff retention, overall quality, growth in sales and customer satisfaction.
This is the third victory of Maliban who clinched the same award in 2016 and 2018. Theprogram is administered by the APQO which is non-stock, non-profit organization that serves as an umbrella group that brings together all of the leading quality professional societies in Asia Pacific Region.
Managing Director of Maliban Biscuits Kumudika Fernando remarked that from the humble inception of Maliban's founder A. G. Hinnyappuhamy's artisan bakery in Kotahena, the company strives to maintain its superior quality on all its products. "In the years that followed, our R & D team's commitment to constantly innovate and produce ground breaking products have allowed us to satisfy the diverse palates of our beloved consumers – both locally and internationally. Being recognized by an apex body for delivering uncompromised quality and overall performance whilst safeguarding our core values, has placed us above other brands in Sri Lanka once more. With this recognition, we have proven that we stand by our founder's principal to deliver exceptional quality products to all our consumers at all times."
The GPEA process, which includes an assessment by an international panel of experienced assessors, provides an excellent opportunity for winners of National Quality Awards to benchmark and better understand their opportunities for improvement and performance based on the Business Excellence Model.
Commenting on the recognition, Ravi Jayawardena, Group CEO of Maliban said, "We are honored and privileged to be able to share this stage with some of the world's exemplary and eminent brands. The Award is a testament and reaffirms our principle of quality and overall performance. We would like to extend our gratitude to our team for their untiring efforts and dedication that have paved the way to secure this award for the third time this year. As a brand that has been inspiring customers for over 60 years, we strive to provide our consumers with innovative products that are of exceptional quality and offers a novel experience. As a result, we have been recognized by the National Quality Award thrice, for incorporating nothing but the best quality ingredients and advanced processes to ensure that our products offer superior value and quality to our customers, while achieving sustainable development."
Since the company's inception, Maliban has constituted to its Gold standard, with its use of world class ingredients and state-of-the-art manufacturing processes. With dynamic technological advancements in innovation, quality and taste, Maliban Biscuits continue to dominate the biscuit industry with ground-breaking products, which are tailor made to delight customers – thus providing novel experiences.